NAKURU COURT DISMISES GACHAGUAS CASE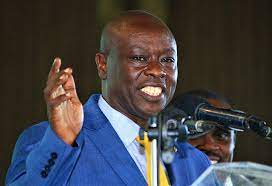 A court in Nakuru has allowed a case that had been submitted by Nyeri Governor Mutahi Kahiga to be dismissed following a plea by Rigathi Gachagua.
Earlier on last year 2021, 4 witnesses had filed a case that demanded the deputy president elect Rigathi Gachagua together with other county directors, Benjamin Gachuo of Nyeri to be taken action following the death of Nyeri's 3rd governor the late Wahome Gacuo who passed on after a tragic road accident along Nakuru Kenol road.
REJECTED POLITICIANS SWEAR TO APPEAL
Politicians who failed to secure a seat from Ukambani area have sworn to appeal their cases after they were defeated by their opponents.
Speaking on Thursday with Imani Tv, the politicians claimed their was alit of bribery and voter cross misconduct.
"I am going to ask the court to order a repeat of this elections because I have been told that some voters were bribed while voting and this is so bad. Imagine I have gotten only 8 votes from the whole constituency?"
IEBC BLAMED FOR POSTPONING ELECTIONS IN MOMBASA AND KAKAMEGA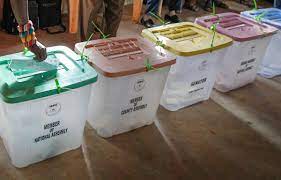 Different stakeholders have sworn to go to court and appeal against IEBC through its chairman Wafula Chebukati decision to postpone the gubernatorial elections in Mombasa and Kakamega citing that the life of her agents were in danger.
Led by some leaders from Mombasa, the leaders said that for a long time they have been suffering and now wants abrupt action to betaken saying denying voters to elect their governor is against the constitution and denies Kenyans their right.
"Its so bad for Chebukati to deny Kenyans  a chance to elect their governor, don't he see that we are suffering under this leadership? We are going to court to ask for the court to hasten the election?"
WOMEN APPLAUD THEIR OWN
The women tycoons here in Kenya, through their organization has congratulated their fellow women who managed to secure different seats on 9th August election.
Speaking on Wednesday in Nairobi, the women congratulated their colleagues especially the seven who managed to win gubernatorial seat.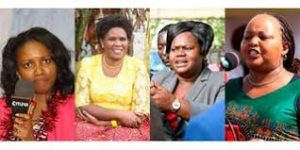 "We are proud of our colleagues for making it in through. As for us, we shall support them."
BY CORNELIUS WANJOYA