AZIMIO SWEARS TO FIGHT ON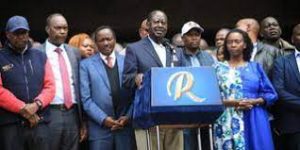 Wiper leader Kalonzo Musyoka has called upon Kenyans to remain calm and peaceful during such a time that they are working to go to court.
Speaking on wednesday during the Azimio leadership meeting at KICC, Kalonzo said that all matters are being handled and that everything shall be okay.
"We are calling upon all Kenyans especially our supporters to remain calm and patience as we are heading to supreme court."
He said during a press briefing at KICC yesterday. Accompanied by all other Azimio leaders, Martha Karua said it's not over until it's over.
"We have the majority seats in parliament and senate and we are confident that its coming home."
She promised not to give up.
HUMAN RIGHTS CALL FOR PEACEFUL ELECTION IN MOMBASA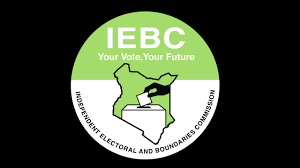 One human right organization from Mombasa has called upon Mombasa residents, politicians and IEBC to conduct peaceful elections during such a time that residents will be moving ahead on Tuesday to vote for their governor. HURIA human rights chairman has called upon the IEBC to avoid previous mistakes that occurred during the last election terming it as unfit and urged them to style up.
NMS AND CAS POSITION TO BE REMOVED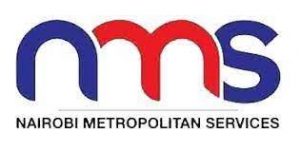 The public commission led by its head Joseph Kinyua has said through its chairman Anthony Muchiri that it will be the decision of the next government coming in power to decide as to whether Nairobi Metropolitan Sacco, the Chief Administrative Secretary position and other positions in government. Kinyua was speaking at a press briefing in Nairobi.
"positions like CAS and NMS already expired and are not in the new constitution, it will be the decision of the next government to decide as to whether or not to retain it."
POLITICS TURN SOUR IN MIGORI
A man from Migori wants the DCI to launch an investigation and take action against his neighbors who he claims injured him after they argued about Azimio and Kenya kwanza politics last Tuesday.
Opiyo, the injured man reported to Migori police station that the irate neighbors attacked him and cut his forehead and arm something that has made him unable to perform his duties and now demands for  justice to be done.
By CORNELIUS WANJOYA