Following an expose by the British Broadcasting Corporation [BBC] over sexual harassment at Multinational Tea Companies in Kericho, members of parliament took to the floor of the parliament to discuss sexual harassment, just days after the house came back from recess.
The joint investigation by BBC Africa Eye and Panorama team put to light the horrendous act that was being conducted by managers of tea farms that supply some of the UK's most popular brands, including PG Tips, Lipton and Sainsbury's Red Label.
It was reported that more than 70 women working at the plantations had been sexually abused by their supervisors. A Secret filming revealed local bosses of tea farms, owned by Unilever and James Finlay & Co, pressuring an undercover reporter for sex.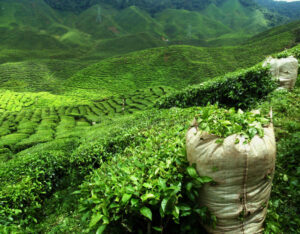 On Tuesday, February 21 2023, National Assembly Deputy Speaker, Gladys Boss Shollei, directed the House Committee on Labour to investigate the alleged harassment of workers in tea plantations as exposed by BBC and finalize the investigations within two weeks.
Speaking during the parliamentary sitting, Kericho Women representative Beatrice Kemei stated that desperate workers were subjected to heinous acts by managers with less or no action from the government and the administrations of the companies in question.
"Today, I have been reminded that slavery still exists in this nation. I cannot explain how a man has violated women in tea plantations for 30 years, and nothing has been done," she stated in her petition.
James Finlay & Co Kenya, the producer of tea for export, has so far suspended three contractors after they were exposed for sexually exploiting workers at the firm in Kericho. In a statement issued on Monday, the firm says it has terminated its agreement with john chebochok's company, Sislo Holdings, and it has absorbed all 300 contractors who were working through Sislo to ensure their livelihoods are not affected.